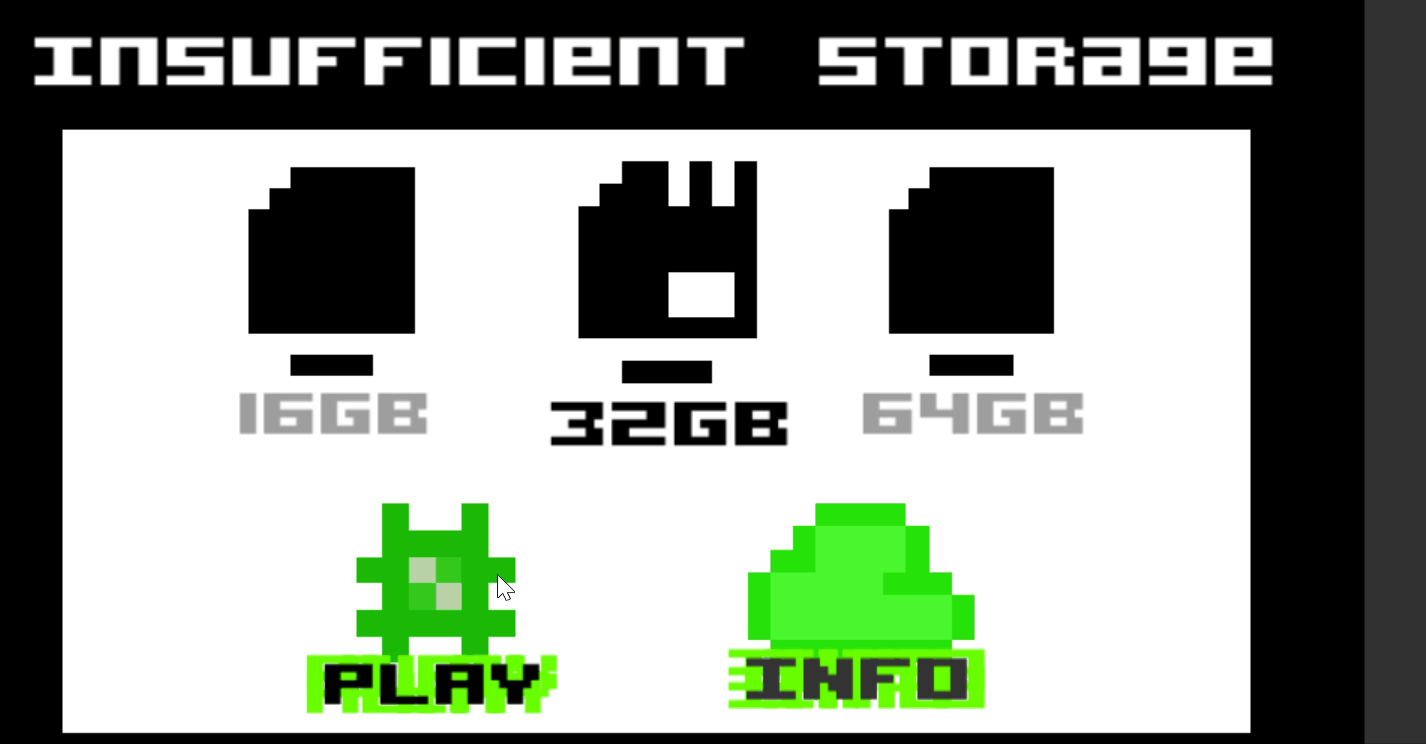 When I saw the theme for Ludum Dare 42 - I immediately thought of phone storage - and running out of storage space on the phone.
I decided on 11x11 pixel character and tilemap. I had never attempted top down adventure game before so thought this might be a good time to try it.
Concept:- Player is an SD Card with 32GB has to keep the phone free from junk files, emails, apps
Location:- Inside the phone - Motherboard, Micro-chips pixel style
Controls:- WASD - Keyboard & Mouse Cursor - Aim/Throw GB
Objective -Throw GB at files to Clear the Cache of the phone. Keep the storage from hitting 100%!